$1.4 Million Settlement in Distracted Driver Case
Distracted drivers are becoming the cause of more and more crashes. Marc Johnston's client was the victim of such a distracted driver, who ran a red light right in front of her. The impact resulted in the client's pelvis being fractured in multiple places, a brachial plexus injury, many abrasions/contusions/lacerations, and fractured more than half a dozen ribs. She spent a month in a rehab facility, and to this day still struggles to work in her job. Mr. Johnston came to Focus Graphics to create a whole body injury summary board. He really wanted to get across to the defense, and jurors, if it went to trial, how many injuries she sustained and the pain and suffering she went through due to this avoidable crash.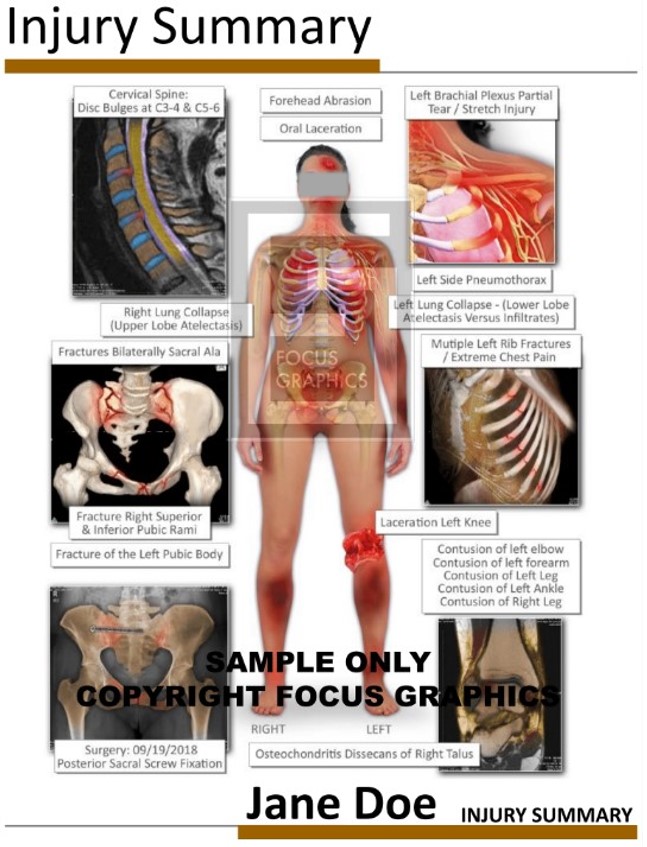 "Our client was involved in a crash that shouldn't have happened. Her injuries were substantial, but we needed a way to show all of them in a concise way. We came to Focus Graphics and they were able to provide us with an injury summary board that showed all of the injuries on an image of our client, with blow-ups of each major injury. It really made an impact, and was a key component to helping us recover the underlying and excess policy limits, resulting in a $1.4 million dollar settlement for my client. This was the first time we used Focus Graphics, but not the last…we have already come back for demonstratives for more cases."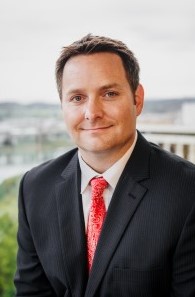 Ready to find out more?
Our team of animators, illustrators and medical professionals are ready to make your demonstratives ready for your next mediation or litigation. Click on the quote button below or give us a call at  (702) 849-0090.