$2.5M Settlement in Motor Vehicle Crash
An attorney needed a graphic to show the vast array of injuries his client sustained when he was ejected through the front windshield of a van in which he was a passenger. The client was a young man who had the world ahead of him – he was outgoing, got along well with everyone, and he wanted to be a paramedic so he could help people. Post-accident, due to his TBI, he has trouble expressing himself, has anger management issues, and his dreams of being a paramedic have gone up in smoke…he now works in a fast food restaurant. In addition to the TBI, the client suffered several maxillofacial fractures, as well as multiple lacerations to his face, upper body, and arms. After discussing the case details thoroughly and reviewing the evidence, we knew an injury summary would be exactly what the legal team would need to help drive home the results for their client. In addition to this injury summary, our graphics team also created a collection of Analytical Colorizations to show the many injuries to the client's body. This suite of demonstratives was key in reaching a settlement with the insurance company.
"We had some work done by another company but really needed to wrap all of the damages of this case into some distinct graphics. We turned to Focus Graphics because of their medical expertise and their deep understanding of the legal process. This robust knowledge of our industry and their attention to detail in our case was a significant help in the home stretch of this particular case. In fact, their analysis of the medical files and radiology records showed us further injuries that only strengthened our case. Because of this experience, we have used Focus Graphics on other projects and recommend them to any plaintiff attorney who is looking for illustrations or animations for their cases."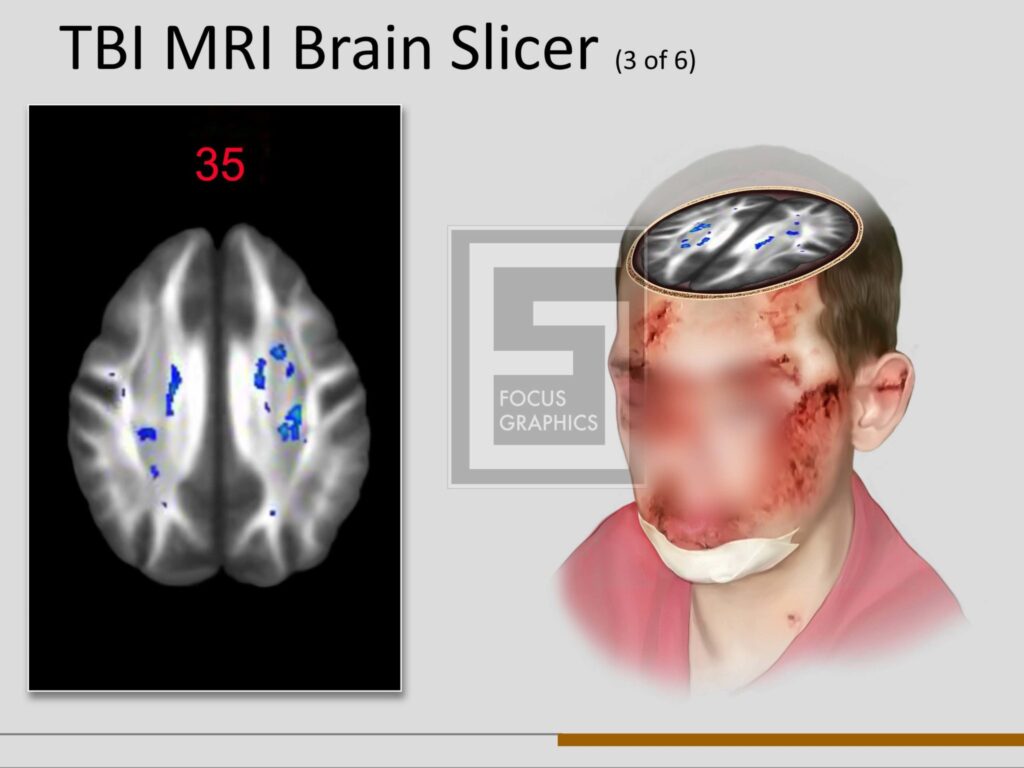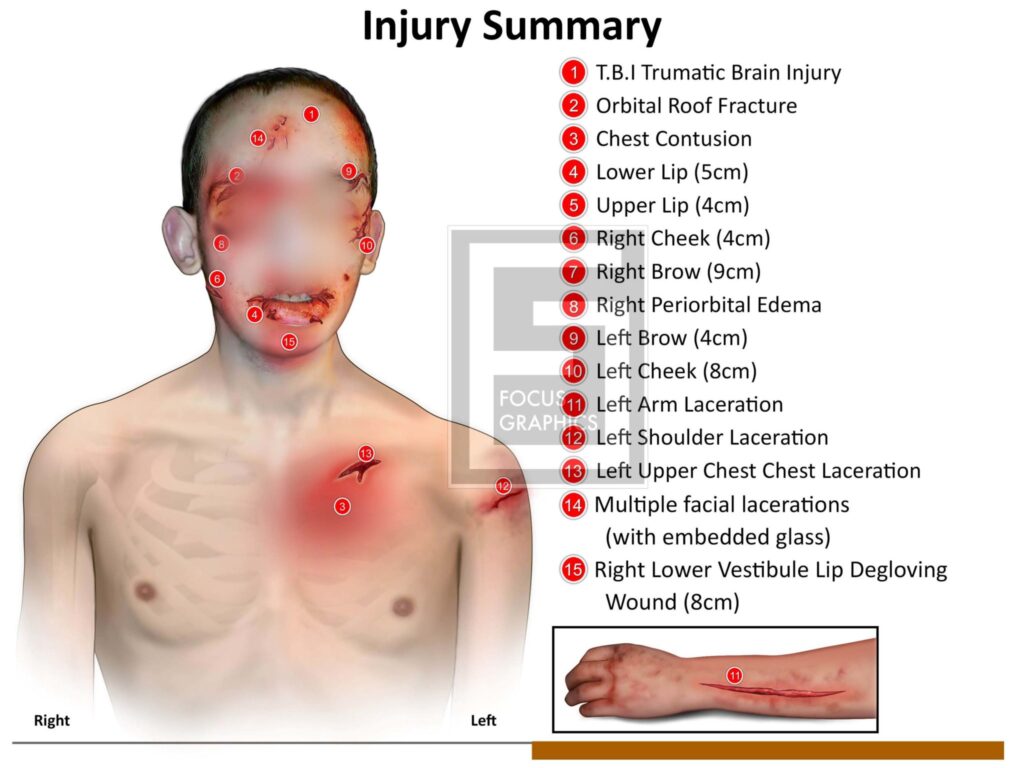 Let us bring your case to life…..
Our team of animators, illustrators and medical professionals are ready to make your demonstratives ready for your next mediation or litigation. Click on the link to the right or give us a call (702) 849-0090.