$47M Verdict in "Locked-In" Syndrome Case
A fall one evening prompted Amy Geiler's family to take her to MountainView Hospital's emergency room for treatment. Upon arriving and being examined, it was determined that her sodium levels were dangerously low (hyponatremia) and she was dehydrated, so saline was administered rapidly to try to stabilize her. MountainView Hospital's policy would not allow the emergency room doctor to admit patients, so despite the ER doctor wanting the patient to be admitted, he was forced to transfer care to a hospitalist. Within minutes of taking over the care of Amy Geiler, the hospitalist chose to transfer her based upon his mistaken belief that Amy Geiler's insurance would not cover her care at their facility. The hospitalist worked for a group, and his boss, Dr. Amit Valera, was not board certified and thus not qualified to be given privileges at MountainView Hospital. Dr. Valera intervened into Amy Geiler's care by texting the hospitalist to ask that Amy be transferred to Mountain's Edge Hospital, where he was the chief medical officer.
At the time Dr. Valera intervened into Amy's care, he did not have any competency in caring for patients with hyponatremia. Once admitted to Mountain's Edge, due to a severe breakdown in the continuity of care between the two hospitals, including failure to share critical lab results, the admitting doctor, Dr. Marshall, administered even more saline, despite Amy displaying clear signs of water dyerisa. The combination of giving too much saline, water dyerisa, and the failure to run stat labs, Amy's sodium overcorrected at more than double the safe amount which caused Osmotic Demyelination Syndrome, an extensive, irreversible brain injury. ODS is considered by many to be the worst injury known in medicine. This damage to her brain stem caused by the rapid correction of her sodium levels resulted in "locked-in" syndrome, a condition in which the patient has full awareness of their surroundings and can think and reason, but cannot speak or move anything but the eyes. This extremely complex case was brought to Claggett & Sykes where Shirley Blazich and Jennifer Morales took on the case along with Sean Claggett.
Claggett knew this was going to be a very difficult case given how many defendants there were and the damage that resulted from their actions. Some defendants chose to settle, leaving three big ones – the original doctor at MountainView, Dr Ejo John; MountainView Hospital; and Dr Amit Valera. The Claggett & Sykes team reached out to Focus Graphics to create an animation that would explain hyponatremia, osmosis, and the resulting demyelination of the cells in Amy Geiler's brian stem in a way that the jury would understand. It was imperative that the jury knew that this was a completely avoidable situation had the hospitals and staff involved managed it correctly and that it was only through their actions that Amy Geiler was stuck in a body she could no longer control and never would again. The images included of her pre- and post-trauma also illustrated the huge change to her life. Her best hope for the future is to learn how to communicate with her eyes since those are the only non-paralyzed muscles in her body.
The Claggett & Sykes team presented the animation during the trial and it went a long way towards helping the jury comprehend what happened and how it happened. Defense came to Claggett during jury deliberations to make an offer, which was rejected as being too low. It was a good move as the jury then returned a $47 million verdict for Amy Geiler. Unfortunately, Nevada has a cap on pain and suffering damages, so that portion was reduced to $350,000, which Claggett plans to appeal as unconstitutional. Luckily, more than $12.5M was assigned to damages for past and future medical expenses and loss of earnings capacity, which is not capped, and some of that will be used to teach Amy how to communicate with her eyes.

"This was, by far, the most difficult case of my career. It is heartbreaking to know that Amy is alive and conscious of everything going on around her, yet she cannot respond or react in any way other than to move her eyes and stick out her tongue. She can never hug her son again. It was so important to us to get everything right in this case, and explaining a complicated medical condition in words alone often can confuse a jury. We needed to show it to them in such a way that there could be no mistake that her situation could have been prevented. The video that Focus Graphics produced did exactly that, simplifying a very complex neurological condition so everyone could understand how it happened. I have said it a ton of times and will continue to say that no attorney should ever enter settlement discussions or a courtroom without having supporting graphics for their case, and Focus Graphics is the best in the business."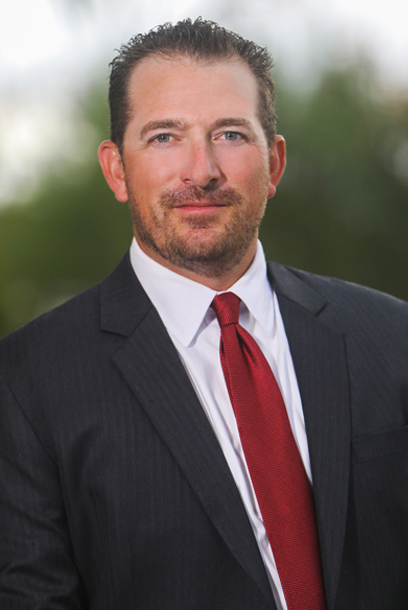 ~Sean Claggett, Esq., Las Vegas, NV | Claggett & Sykes Law Firm
READY TO FIND OUT MORE?
Our team of animators, illustrators and medical professionals are ready to make your demonstratives ready for your next mediation or litigation. Request a quote or give us a call at (702) 849-0090.