Bicyclist vs Motor Vehicle Case Settles for $1.3M
Bicycle versus vehicle is never a good thing, and in Marc Johnston's client's case, it was particularly bad. The client was riding his bike in a bike lane when a minivan made a left turn right in front of him. Without time to brake, the client collided with the minivan, flew over the hood, and slammed onto the ground on the other side. The injuries he suffered were extensive; he was rushed to the ER where they immediately found that his pelvis and shoulder were fractured, and later found fractures to his hand, knee, and toe. He also suffered multiple abrasions, torn meniscus and shoulder tendons (SLAP tear), and nerve damage. The client spent two weeks in the hospital, plus another month in an in-patient rehab facility. The ORIF on his hip was not successful and he ultimately needed a full hip replacement. He also required an ORIF on his hand and will likely need future surgeries to repair his torn meniscus and SLAP tear.  With injuries this extensive and broad, Mr. Johnston needed a way to convey it in a concise way. He came to Focus Graphics to colorize the X-rays, CT scans and MRIs, plus show an illustration of the nerve damage, which resulted in 12 exhibits. We suggested putting them all together in an injury summary to really hit home that his whole body was affected.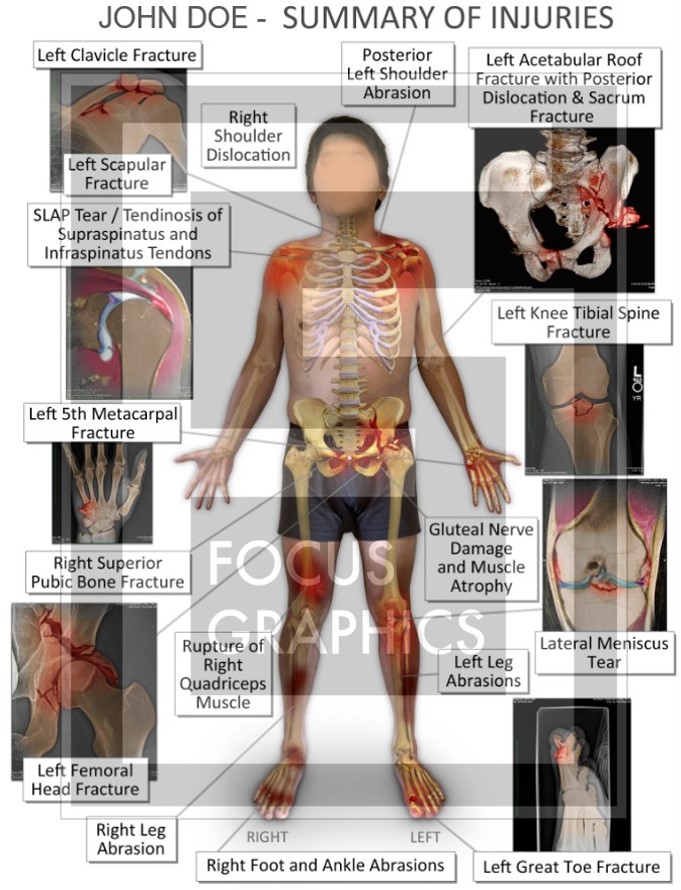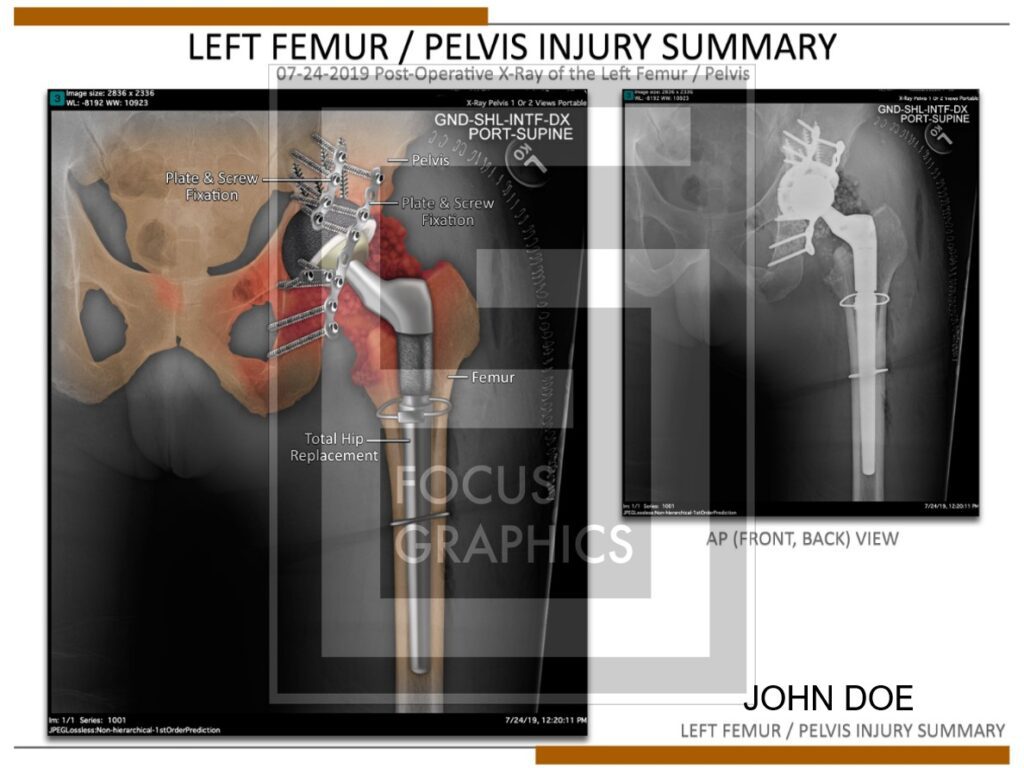 "Focus Graphics has become my go-to for graphics for my cases. This client had so many injuries that I knew we needed to catalog them all to get across to the defense, and possibly jury if it went that far, how much my client suffered from this avoidable collision. The imaging that Focus Graphics did for us was actually used by the defense attorney to convince the insurance company to settle. Their first offer was for policy limits, so it appeared to work!"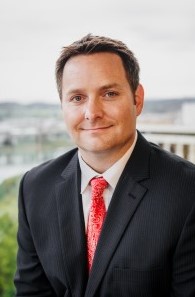 ~Marc Johnston, Esq., Portland, OR | Johnston Law Firm
Ready to find out more?
Our team of animators, illustrators and medical professionals are ready to make your demonstratives ready for your next mediation or litigation. Click on the Request a Quote link below or give us a call at (702) 849-0090.