Bicyclist TBI Case Settles for 7-figures
As an attorney, when a client contacts you about taking their case, you hope that everything lines up, there is clear liability, and you can be all but assured of a win. Unfortunately, there are often small details that throw a wrench into it and you have to get creative. Richard Duquette had such a case…the client came to him due to a TBI sustained when she was hit by a car while riding her bike. A businessman, in a rush to get to a meeting, flung open his car door directly in front of her. She had the right of way; however, she was not wearing a helmet and the defense was using that to deny culpability. Mr. Duquette came to Focus Graphics to help him create graphics showing where the helmet line would have been had his client been wearing one, compared to where the injury occurred. We made a series of exhibits doing just that, as well as colorizations of the injuries. We suggested overlaying an image of his client's face on all of the exhibits to add some humanity to what would otherwise be very clinical exhibits. The resulting demonstratives were powerful evidence suggesting that wearing a helmet would not have changed the outcome, and the defense settled the case for a solid 7-figures.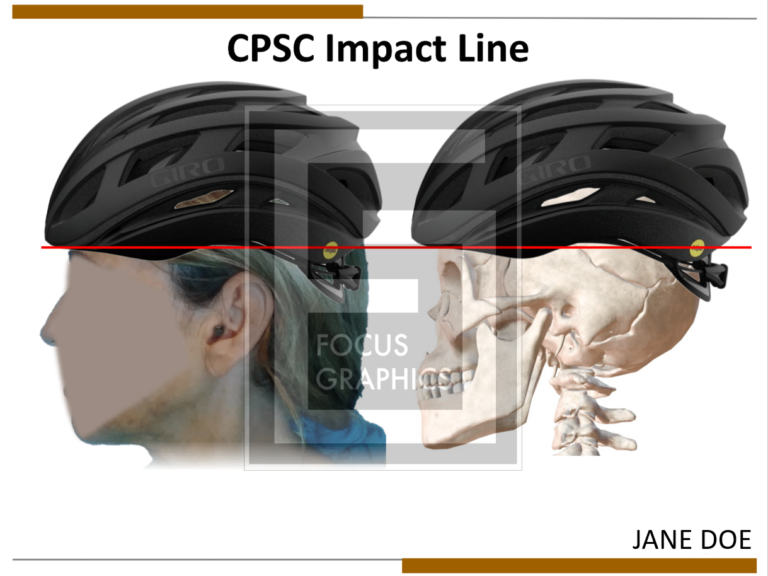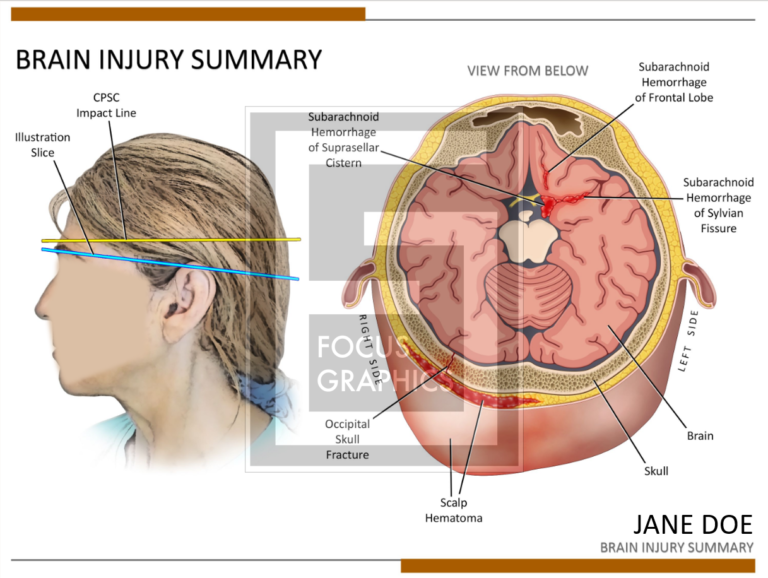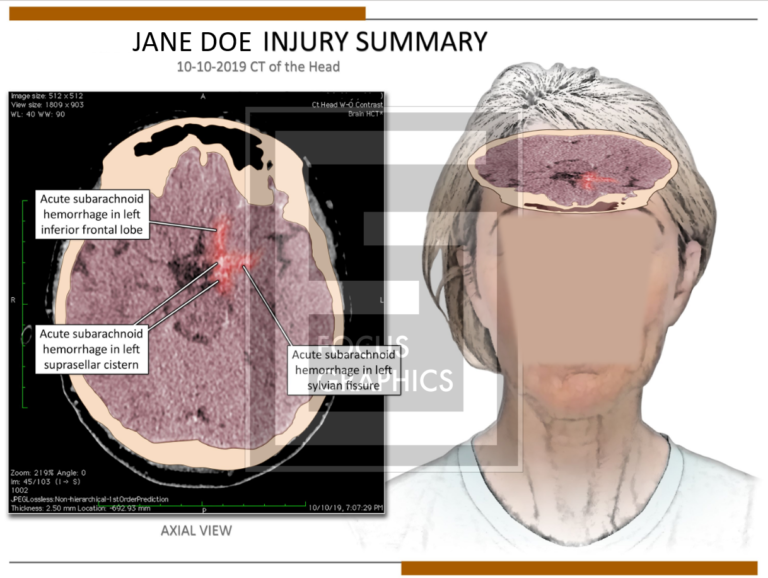 "I highly recommend Seton Claggett, Focus Graphics and their entire team. They will do a good job and cooperate so you will get the best product possible to maximize your client's results. I shopped different vendors and you get a much bigger bang for the buck with Focus Graphics. Their services were reasonably priced, prompt, and effective in proving the nature & extent of her head injuries, especially the location of the injuries as she was not wearing a helmet. The demonstrative exhibits showed helmet use was irrelevant and were well worth the investment in her case."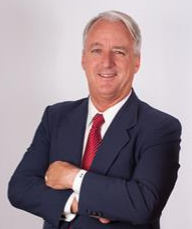 Ready to find out more?
Our team of animators, illustrators and medical professionals are ready to make your demonstratives ready for your next mediation or litigation. Click on the link to the right or give us a call (702) 849-0090.