Our last post showed the devastating effects of a dog bite suffered during an attack. Showing mechanism of injury (MOI) is often important so that the jury can see exactly how the injury occurred. It is also important to show what comes next, which is where medical illustrations and animations come in. Depending on budget and expected settlement/verdict, some attorneys will opt to only show medical illustrations. Others will go for the full suite, from MOI through to surgical repair, including pain management, injury summary, and sometimes more. There are so many options to choose from, and something to fit every budget.
After that horrendous dog bite, we wanted to show you a surgical animation of the repair to the severed vein and nerve, as well as the closed wound after repair. Surgical animations will often show floating instruments. They can be done this way or with hands operating the instruments.
We have many common surgeries as stock animations. If you need something fast and/or inexpensive, this may be the way to go. These are more educational. If you want something like what we've shown above, that would be a custom medical animation. We can also produce something like this as a series of illustrations, like the ones below.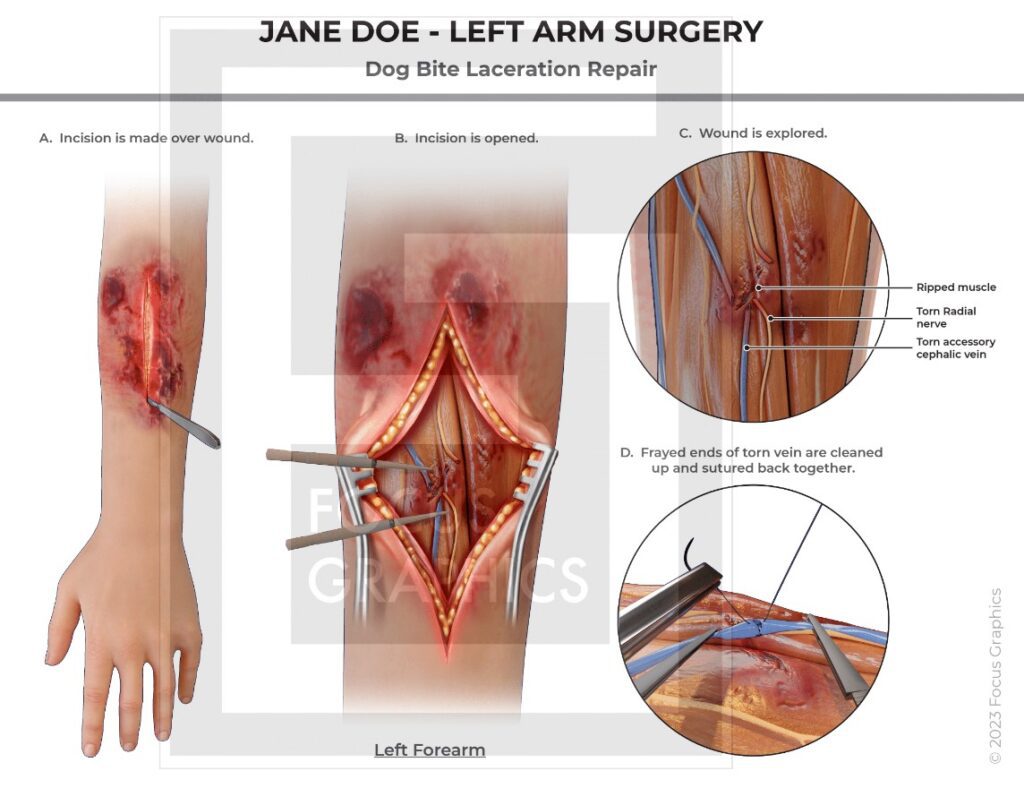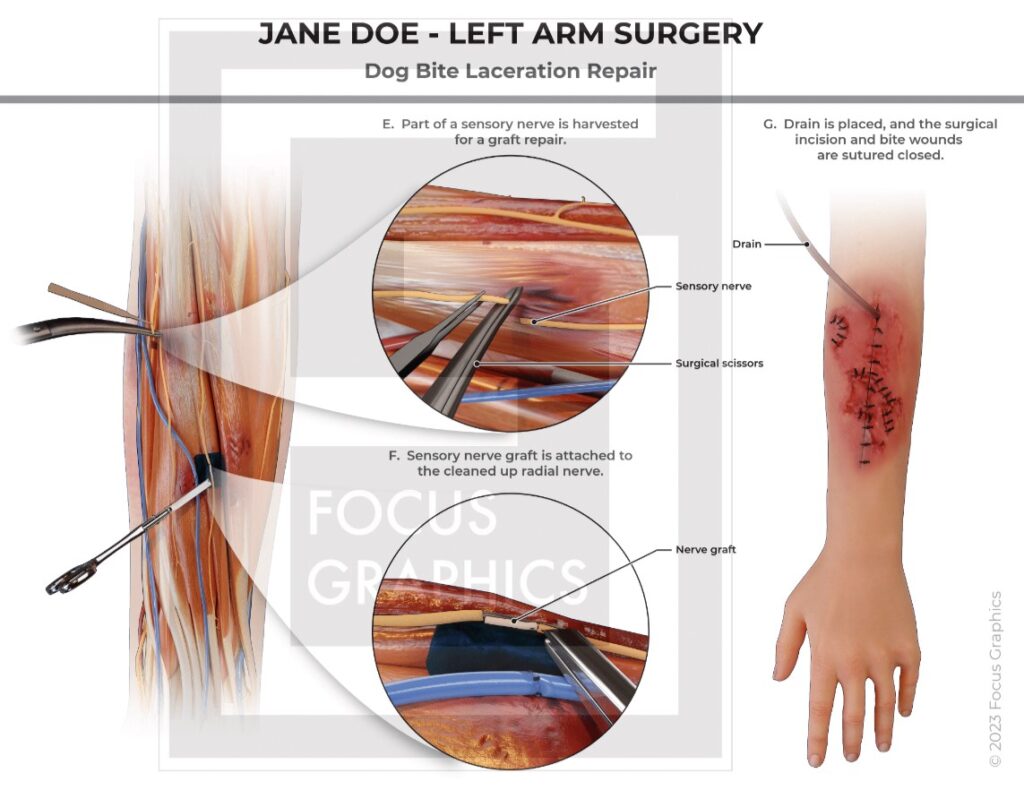 Whatever your budget, we can work with you to create something meaningful for your case. Make an appointment to discuss your case with one of our project managers. They have worked with countless attorneys and can help strategize how to best benefit your client. Our experienced team of illustrators and animators will then turn those ideas into effective visual aids that can help drive up the value of your case.
READY TO FIND OUT MORE?
Our team of animators, illustrators and medical professionals are ready to make your demonstratives ready for your next mediation or litigation. Request a quote or call us at 702-849-0090.