Know Your Case (Part 1) – Pretty Pictures Won't Save it, so Know Your Client's Medical History
PowerPoint presentations with fancy screen fades and bullet points for a trial were once considered on the cutting edge. Now PowerPoint presentations are almost necessary to captivate and focus the jury on your argument. We've learned over time that a professional presentation using technology can significantly increase your chances of winning. We have also learned that if used incorrectly or unskillfully, you'll lose not only your audience but also the verdict.
We've come a long way from the first PowerPoint presentation in legal proceedings to where we are now. Colorized diagnostic images, illustrations of surgical procedures, and Hollywood-style animations are becoming more and more commonplace. But are just pretty pictures and fancy animations enough? Just like PowerPoint presentations, colorizations, illustrations, and animations can be powerful visual aids that can emphasize and drive home your message of liability and damages. However, incorporating visual aids into your presentation without first establishing a solid foundation is quite simply not enough to win the case. The foundation necessary to create these visual aids rests in workup prior to your demand, mediation, or trial. As Benjamin Franklin famously said, "By failing to prepare, you are preparing to fail."
Preparing your case for a demand, mediation, or trial requires countless hours of research and information gathering. This is your foundation. I'll use a motor vehicle crash as a case example and focus on the injuries your client received from the wreck. In order to have a complete understanding of your client's injuries, a thorough medical history must be obtained. This information can, and should, be gathered in several different ways. Medical records from all past and current treating health care providers need to be acquired. I would also recommend getting five to ten years of prior health records before the wreck if it is relevant to the injuries and/or case. Understanding your client's past medical history will allow you to start framing the case in the appropriate way and give you time to prepare for the eventual defense requests for prior medical records. Imaging studies (x-rays, CT, MRIs) in digital image format (DICOM) so they can be uploaded and shared easily need to be obtained as soon as possible. Don't wait to request images after your client has completed care. Hospitals can take months to respond to your request. You and your firm should also get a direct medical history from the client. With multiple sources, gaps and omissions in the medical record can be avoided and help reduce surprises from the defense.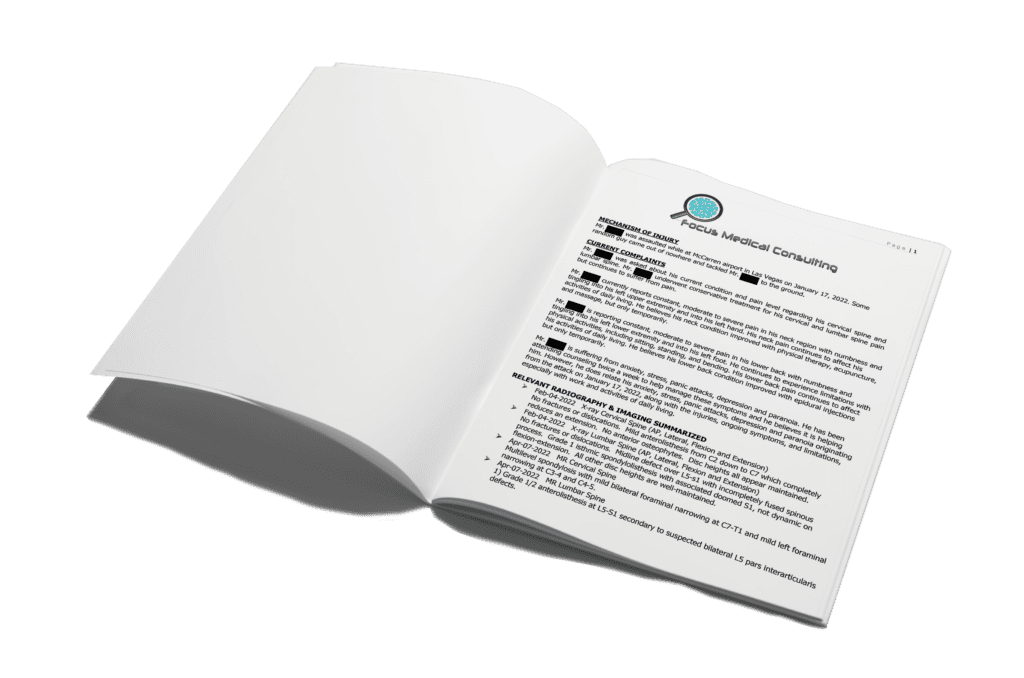 Now that you have all this medical information, what will you do with it? If you don't have a medical degree, you should hire an expert to compile the medical information into a chronological record highlighting significant objective medical evidence and pointing out possible red flags. The medical summary and review should include the following essential topics:
Past medical history (including underlying health conditions) past surgical history
Past trauma history (including prior motor vehicle accidents chronological synopsis of all treatment related to the injuries sustained in the wreck, including the facility and names of the providers
Summary of x-rays, advanced imaging, and studies (CT, MRI, EMG/NCV, etc.)
Summary of procedures (injections, surgeries)
Medications (before the wreck, during treatment, and current)
Occupational history (before the wreck, at time of the wreck, current – essential to determine loss of potential future wages)
Current symptoms

physical pain, discomfort, ongoing treatment
activities of daily living and the impact of the injuries upon them
mental and emotional states –depression since the wreck?

Recommendation for future care

maintenance care (chiropractic, physical therapy)
medical follow-ups (back injury, hardware from surgery, concussion/brain injury)
repeat diagnostics (imaging, nerve studies, cardiac)
aids for independent living
procedures (spinal injections, surgery)
Now that you have your medical summary complete, are you ready to hand it over to Focus Graphics? I'll discuss what to do with this information in the next article, including what types of experts should be consulted with or hired in the pre-litigation phase based on the information in your medical summary.
---
Dr. Colarusso began his undergraduate studies at California State University at Fullerton, receiving a Bachelor of Arts degree in Psychology. He received his Doctorate of Chiropractic from Southern California University of Health Sciences, graduating with Honors in 1994. Dr. Colarusso returned to his hometown of Las Vegas in 1995 to start his private practice. In addition to providing quality and compassionate health care for over 20 years, Dr. Colarusso serves as Medical Consultant to Focus Graphics, as well as to Claggett & Sykes Law Firm, ensuring every client is receiving the correct and proper treatment for their injuries in order to obtain the best and quickest recovery possible.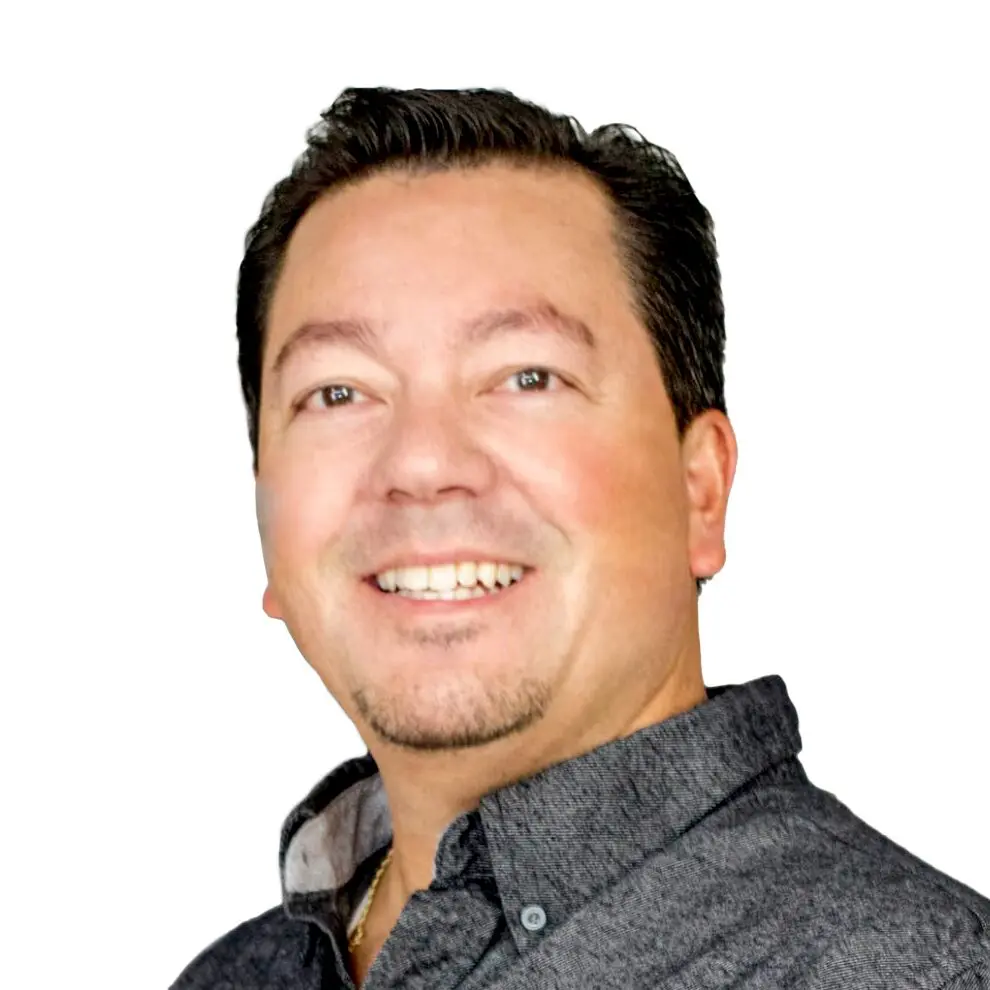 Dr. Colarusso has received many additional training and certifications. He was appointed by the State of Nevada as a Designated Rating Physician for the Department of Industrial Relations, performing close to a thousand Independent Medical Examinations and Permanent Partial Disability Evaluations (PPDs) for injured workers. He is also a Certified Medical Examiner for the Federal Motor Carrier Safety Administration, U.S. Department of Transportation. Dr. Colarusso is Board Certified by the American Board of Independent Medical Examiners (ABIME), 1998, Board Certified and Licensed by the Nevada Chiropractic Physicians Board, 1995, and Board Certified by the National Board of Chiropractic Examiners, 1994.
READY TO FIND OUT MORE?
Our team of animators, illustrators and medical professionals are ready to make your demonstratives ready for your next mediation or litigation. Request a quote or give us a call at (702) 849-0090.