MVC Results in $1.1M Verdict
Motor vehicle collisions are familiar to all trial attorneys…each of you probably has a plethora of them in your caseload. They run the gamut from being straightforward and easy to settle to very difficult. Sandeep Agarwal's case seemed like the former because the defense had admitted liability and even agreed that all of his client's past treatment was reasonable and necessary. After all, their client had turned left directly in front of Mr. Agarwal's client when she had the green light to proceed straight through an intersection. Her vehicle was totalled and she suffered injuries to her back, neck, and her dominant hand. Regardless of the liability admission by defense, they did not agree with her future treatment and declined settling for policy limits, instead offering a max of $600,000. With all doctors stating that she would have pain for the rest of her life that would affect her work life expectancy, future treatment was non-negotiable.
With the case heading for trial, Mr. Agarwal approached Focus Graphics to create exhibits showing not only the surgeries she already had, but also proposed future surgery, as well as MRI and X-ray colorizations and a pain management summary. These were important for the jury to see so they could understand the necessity of future care as they showed the failing wrist surgery that would require a future surgery, along with the damage to her spine that would likely need future treatment.
During trial, defense made one last ditch effort to settle, but reduced their previous offer to only $300,000. Mr. Agarwal declined, leaving it in the jury's hands, and they ended up awarding his client close to $1.1M, exceeding policy limits.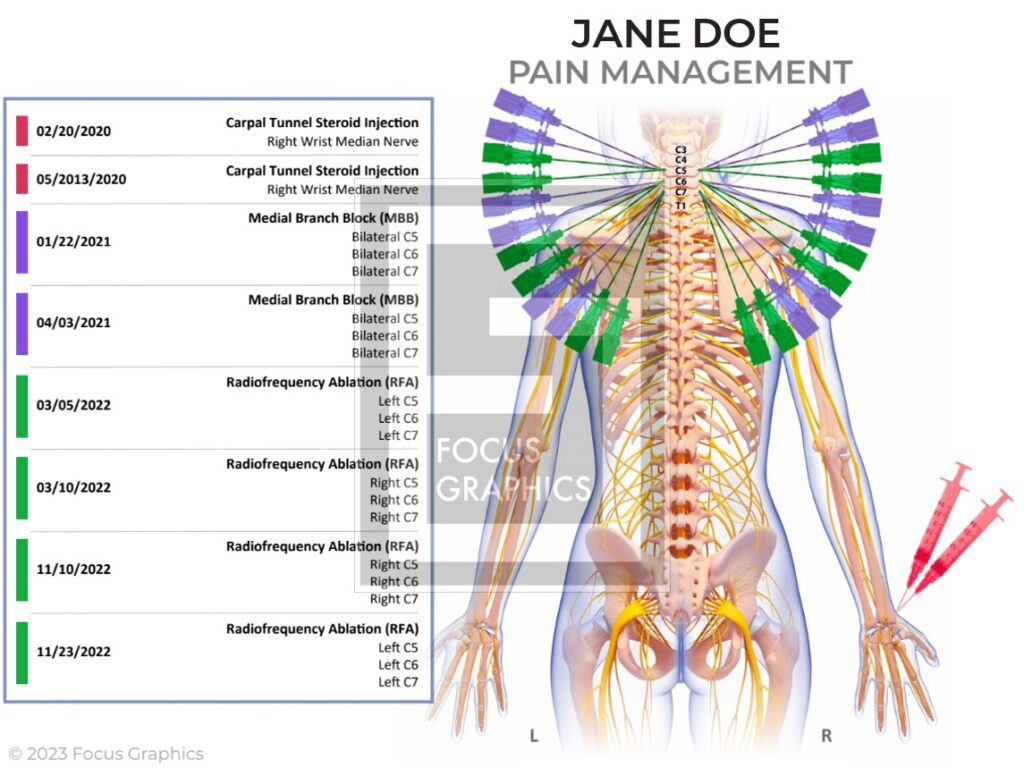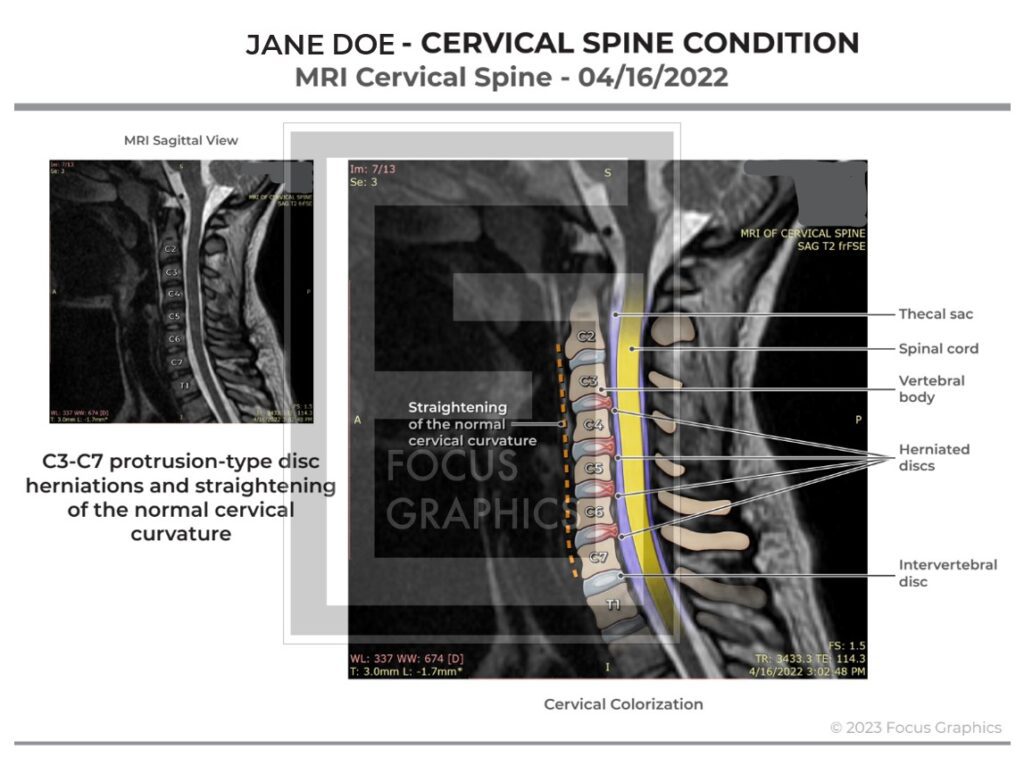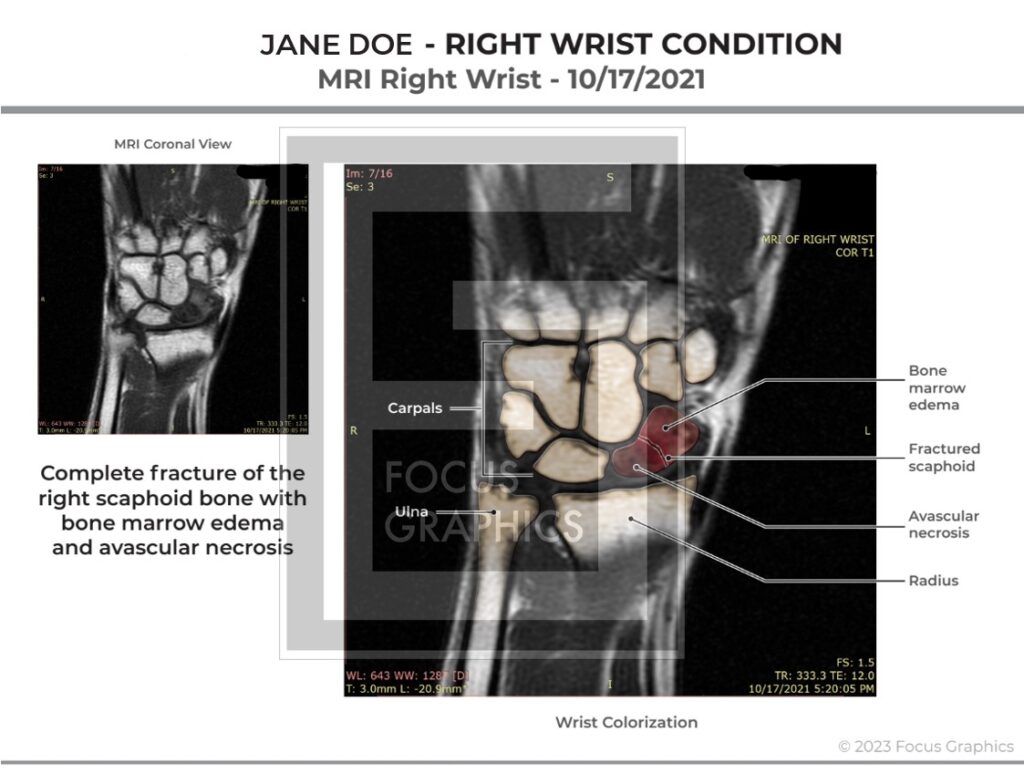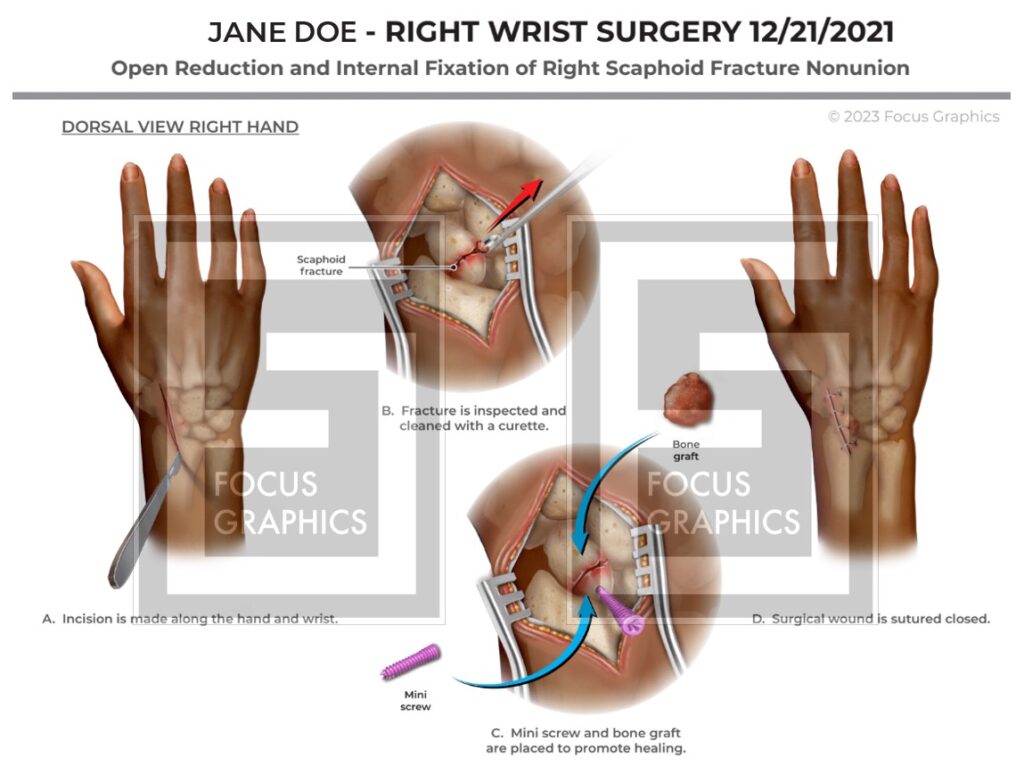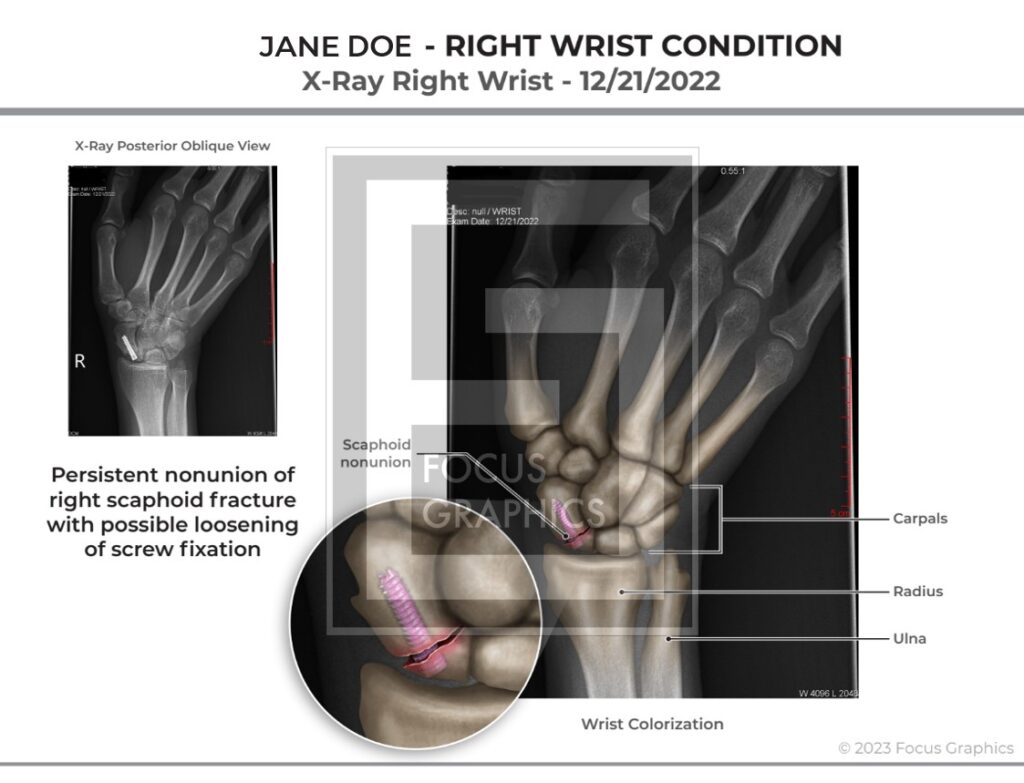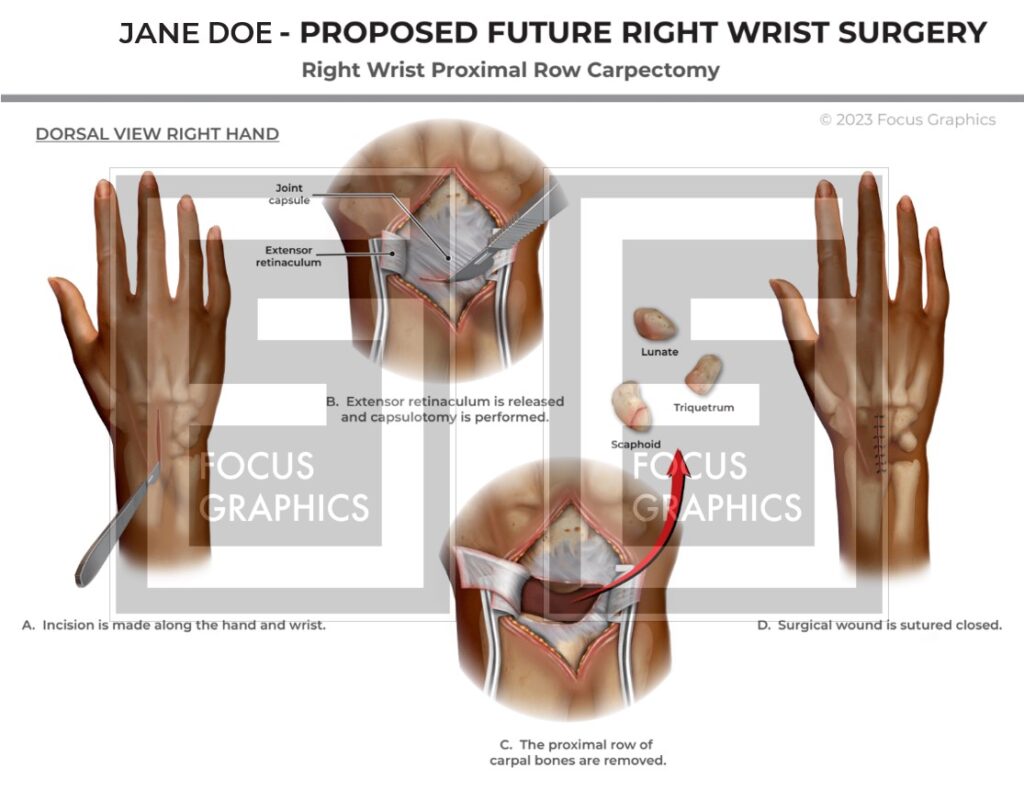 "Funds for future treatment were key for this client as she was looking at a future where she would need to undergo additional surgeries and would likely never be pain-free. She had been pursuing a degree in architecture, but had to put that on hold with the damage to her dominant hand, neck, and back. I knew that I needed to be able to get across to the jury what her future would hold and I felt that surgical illustrations and simple colorizations would be the best way to achieve that. Focus Graphics got me everything I needed, including a pain management summary because honestly, everyone hates needles and those go a long way with juries. We were very pleased with the outcome and I will be coming back to Focus Graphics for future cases."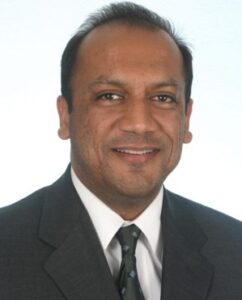 ~Sandeep Agarwal, Esq., Los Angeles, CA | California Attorney Group
READY TO FIND OUT MORE?
Our team of animators, illustrators and medical professionals are ready to make your demonstratives ready for your next mediation or litigation. Click on the Request a Quote link below or give us a call at (702) 849-0090.