Settlement of 40x Original Offer Achieved in Motor Vehicle-Pedestrian Collision Case
A crosswalk is typically considered a safe place to walk and gives pedestrians the right of way. Kimberly Valentin's client was using a crosswalk when she was struck by a pickup truck, the impact knocking her to the ground. The client was transported to the hospital, but although there was no neck complaint at the time, she developed neck pain shortly thereafter and was found to need a cervical fusion at C6-C7. Her pain improved after surgery, but did not go away completely, and the surgeon's belief is that there would be breakdown of the adjacent disc in the future, requiring an additional fusion at C6-C7. The defense relied heavily upon the fact that the neck pain wasn't immediate to deny the injury was related to the impact, as well as the claim of a biomechanics expert that the speed of the collision couldn't have caused the injury. Ms. Valentin came to Focus Graphics for an animation to use during mediation that would show the C5-C6 fusion, as well as the future C5-C7 fusion, to communicate how invasive the procedures are and to help her team get across that this injury was caused by the impact.
"The offer we initially received for our client's medical expenses and pain and suffering was nowhere near adequate. We reached out to Focus Graphics for an animation that would show the past single level cervical fusion animation and future adjacent segment breakdown animation. We had our client's surgeon review and approve the animation prior to disclosing it with initial expert disclosures. This animation was key in obtaining for our client the justice she deserved. It showed the defense: 1) how absurd it was for a healthy, hardworking thirty-year old to undergo such a serious procedure unnecessarily; 2) that our client's body was permanently altered by this; 3) that this case had considerable value; and 4) that we were ready for trial. After viewing this animation prior to and at mediation and seeing how prepared we were to present this case to a jury, they returned with an offer that was 40x greater than their initial offer, which our client accepted. We are already using Focus Graphics for other cases and will continue to come to them for our demonstratives for future cases."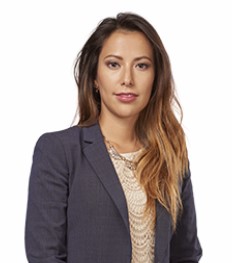 Ready to find out more?
Our team of animators, illustrators and medical professionals are ready to make your demonstratives ready for your next mediation or litigation. Click on the link to the right or give us a call (702) 849-0090.