Confidential Settlement in Indoor Trampoline Park Case
Visiting an indoor trampoline park should be a fun and safe experience. William Sykes' client went to one such facility in Las Vegas, NV and was enjoying his visit when he decided to ride the zipline attraction. While riding the zipline, he lost his grip and fell 10-12 feet, breaking bones in both legs when he landed. Mr. Sykes came to Focus Graphics to create an animation that would show, from multiple angles, how his client fell from the zipline, as well as how he landed. He specifically wanted to show where the break in his right leg occurred, converting the client's image from skin to bone to show the damage upon landing. We also colorized the X-rays to show the location of the break and the hardware inserted to fix the break.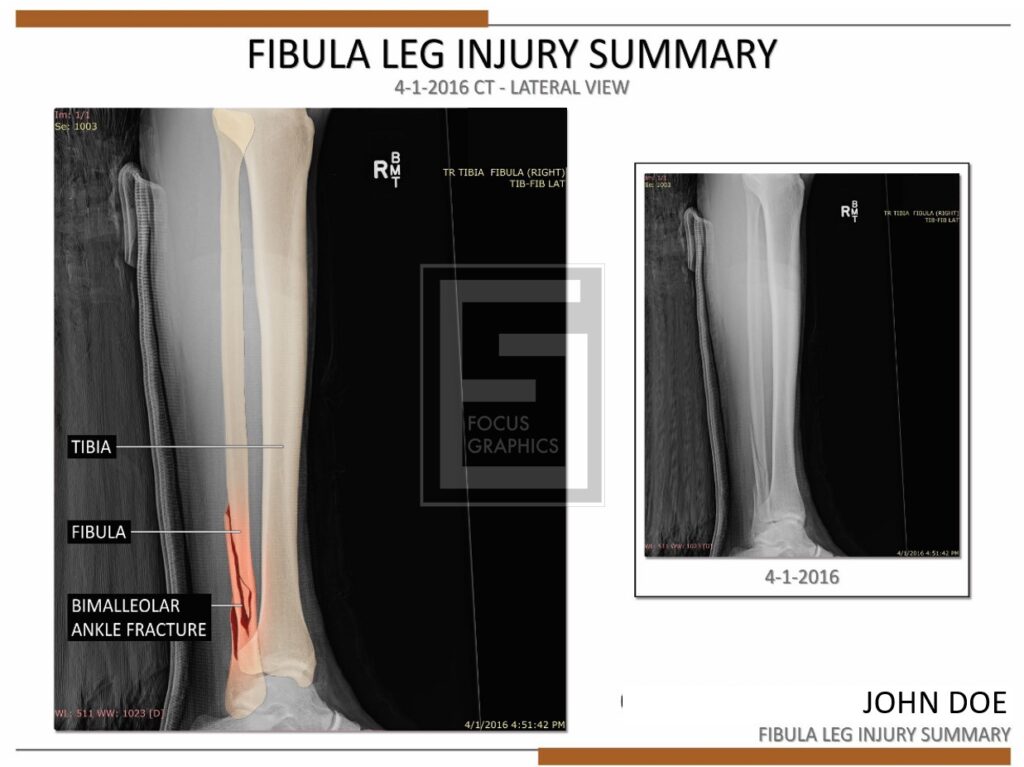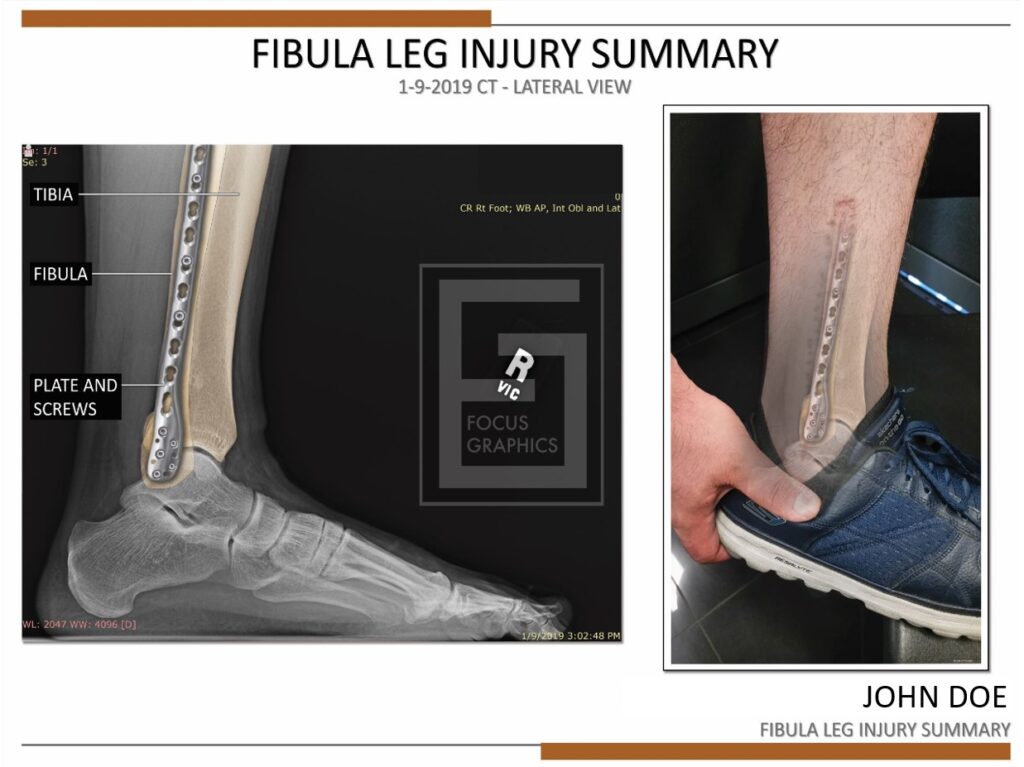 "This was not our first time using Focus Graphics, and once again, they came through for us with an animation that accurately depicted the events leading up to and immediately following my client's fall. The animation created by Focus Graphics showed the mechanism of injury very clearly, and was helpful in Claggett & Sykes Law Firm obtaining a favorable settlement for our client. I will continue to use Focus Graphics and recommend them highly to other attorneys."
Ready to find out more?
Our team of animators, illustrators and medical professionals are ready to make your demonstratives ready for your next mediation or litigation. Click on the link to the right or give us a call (702) 849-0090.