Confidential Slip and Fall Settlement Using Suite of Illustrations
Joshua Benson's client suffered significant injuries after a slip and fall in a hotel buffet line – a lumbar herniation which required a lumbar laminectomy, decompression, and medial facetectomy shortly after the injury, and eventually a lumbar fusion of L4-S1. Benson needed a way to show not only the internal injuries, he also needed to show the surgeries his client required to recover from the injuries. He turned to Focus Graphics to help bring his case to life in order to prepare for mediation and a potential trial. After discussing the case and reviewing the medical history, we recommended that we colorize the MRIs to show the location of the injury, create an illustration comparing a normal disc to a herniated disc, as well as put together a surgical storyboard to show everything his client had to endure to reduce the pain of the injuries.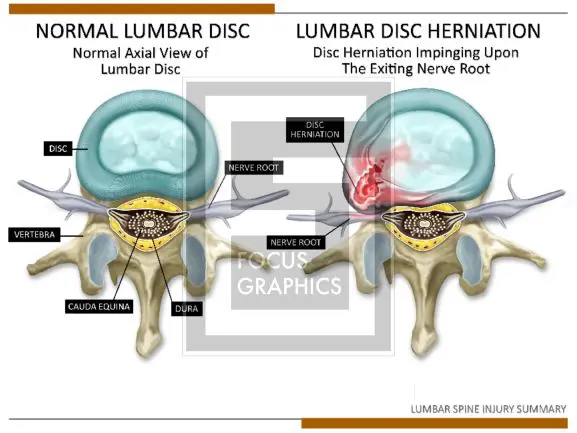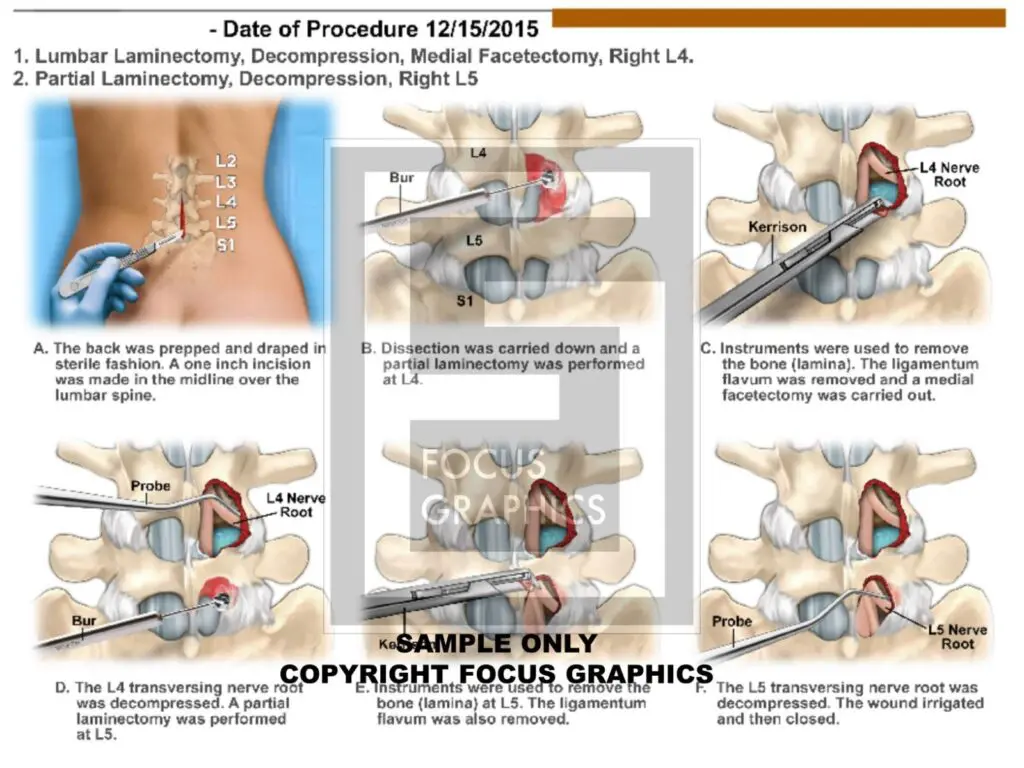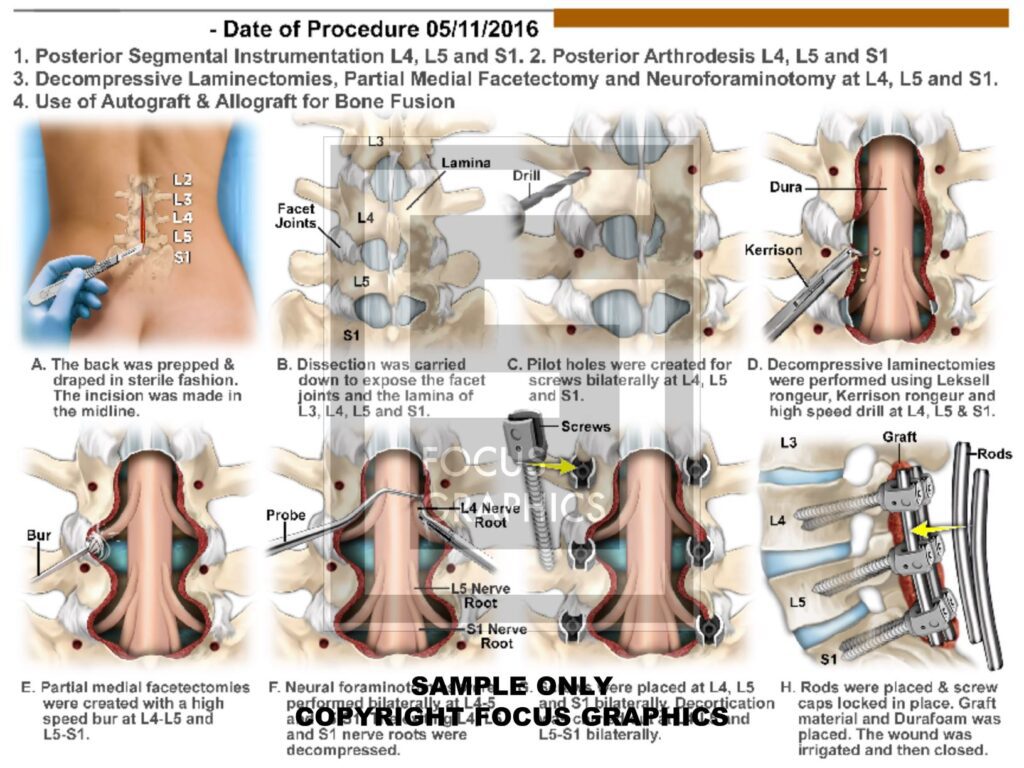 "Focus Graphics came highly recommended and they certainly delivered. We took advantage of their vast skillset and product offerings, including Analytical Color Processing of our client's MRIs, comparative medical illustrations, and surgical procedure illustrations. When it came time for mediation, these demonstrative exhibits were a real asset for our case which helped facilitate a positive resolution for our client. We highly recommend their services and we look forward to working with them again on future cases."
~Joshua Benson, Esq., Las Vegas, NV | Benson Allred Injury Law
Let us bring your case to life…..
Our team of animators, illustrators, and medical professionals are ready to make your demonstratives ready for your next mediation or litigation. Click on the link to the right or give us a call (702) 849-0090.