Best Time To Get Animations and Illustrations For Your Case
By Sean Claggett
Sean Claggett, founding partner of Claggett & Sykes Law Firm, is one of the most successful trial attorneys in the country. A 2003 graduate of UNLV's William S. Boyd School of Law, Sean was honored as Alumni of the Year by the Boyd School of Law in 2010; has been recognized by Legal Aid of Southern Nevada for his Pro Bono work; and was selected by his peers as Nevada Trial Lawyer of the Year in 2017. Sean was also named to Courtroom View Network's 2020 "Who We're Watching" list and currently serves as an adjunct professor in Law Practice Management at UNLV Boyd School of Law. He is frequently sought after to consult or join as co-counsel on cases proceeding to trial due to his extensive experience and success at trial.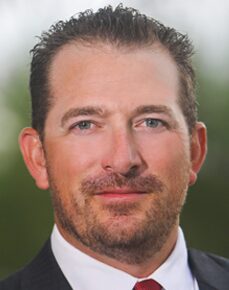 ---
As a successful trial attorney, I am often asked how we resolve so many million and multi-million dollar cases. The simple truth is that we treat every case as if it is a high-value case. Part of our best practice is to ensure that we have animations and/or demonstrative medical illustrations prepared for every case. When we show up to mediation and we have our medical illustrations and/or animations presented to the adjuster for the defense, they know we are serious and ready for trial. The return on our investment in animations and medical illustrations is, without question, the best money we spend in each case.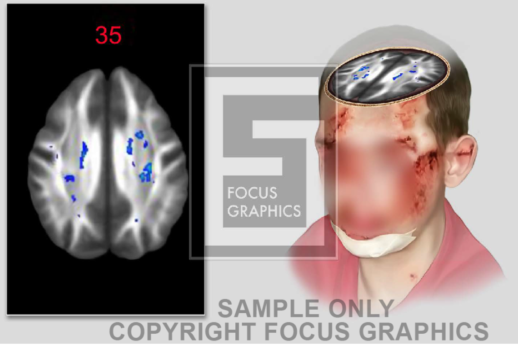 As a trial lawyer, you have worked countless hours on your cases and have fought to move the case toward a potential settlement or trial for your client. One of the key weapons you need in your arsenal is one or more well-thought-out demonstrative exhibits. Depending on the case, some of these exhibits may be as simple as going down to your local hardware store and buying some hose to show the length of an intestine. Others are going to take some more time and expertise to get what you need to make an impression on the opposing side or jury. If you will need animations or illustrations, it is important to give yourself, and the company you are working with, adequate time to properly assess the case and develop strong graphics. The question is, how much time is adequate?
The answer to this question hinges on your knowledge of the case and your ability to communicate these details to the company doing your demonstratives. At Focus Graphics, we recommend giving yourself at least 10 days for the first illustration and 3 days for each additional illustration. For example, if you think you are going to need 4 illustrations, you should budget 19 days. For animations, you should plan at least 30 days.
Focus Graphics Cervical Fusion Sample
Focus Graphics is unique in that we offer focus groups as an added service to our clients. These focus group sessions are invaluable for your case as they provide an understanding of what the jury interprets from the graphics you want to show in your live case. If you are going to take advantage of this service, you should budget an extra 30 days – this will allow time for the focus group(s) to take place and for changes to be made to the animations and illustrations, if needed. Do you want some more information about why it is so important to send your demonstratives to focus groups? Read more about that here.
Let us bring your case to life…..
Our team of animators, illustrators and medical professionals are ready to make your demonstratives ready for your next mediation or litigation. Click on the link to the right or give us a call (702) 849-0090.