Premises Liability Case Settles for $300K
Running errands is part of just about everyone's daily life, and while people don't think about it, a lot goes on at all those shops to ensure a safe experience for shoppers. Sometimes, however, things slip through and injuries occur. That happened to Patrick Kang's client as she entered a store to do some shopping. As she passed the registers, her foot came down upon a security pin that had fallen to the ground and been left there. A security pin is the needle-like piece that pierces clothing, then fits into another piece to lock it onto the clothing to prevent theft. These are removed at the register when items are purchased and are typically placed in a bin. This one that escaped was, unfortunately, sharp side up and went right through the client's shoe into her foot, causing nerve damage. Mr. Kang came to Focus Graphics to create a brief animation to show the mechanism of injury. Stepping on a small pin sounded so minor, but the damage to the client's nerve in her foot was serious, and Mr. Kang needed to show how the damage occurred in order to maximize the settlement for his client. He knew that walking into the mediation room with an animation showed opposing counsel he was ready to take this case to trial if they didn't reach an agreement.
"I reach out to Focus Graphics on almost every case I have, regardless of the potential settlement/verdict, because I know that being prepared with an illustration or animation will increase the offer every time. Seton and his team are easy to work with and can quickly grasp the vision of what I want to create for each case. I consider demonstratives a necessary piece of any trial prep and highly recommend Focus Graphics as the go-to."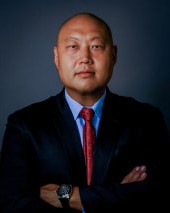 Ready to find out more?
Our team of animators, illustrators and medical professionals are ready to make your demonstratives ready for your next mediation or litigation. Click on the link to the right or give us a call (702) 849-0090.